If you're a business just getting started on creating an online presence, you might have heard of the importance of SEO.
But, what is it exactly is this guide to SEO articles is about?
SEO stands for search engine optimization. It means that the content that you create ranks highly in search results when someone types in a particular keyword or question.
For example, someone might be looking for dog biscuits for his pet dog. He might type in "dog biscuits" into Google.
When he does so, Google will direct him to a landing page that has a list of websites that contain the keywords "dog biscuits." That person will probably scroll through the first few search results and choose to click on one of them.
Now, if you're a company that sells dog biscuits, it would be ideal that your website pops up first whenever some types in "dog biscuits".
That way, you have a higher chance of generating traffic flow into your website.
When more people visit your website, there is a higher chance that someone might make a purchase and thus generate profit for you.
This is why SEO is so important. If your website for dog biscuits only shows up on the second or third page during a Google search, you have a lower chance that someone would discover your website. This means lesser traffic, which translates to fewer sales.
Let's have a look at what influences SEO rankings, and what you can do to improve it – with this ultimate beginner's guide to SEO !
Factors That Affect Your SEO Ranking in Pages
The exact mechanisms that determine SEO ranking is a mystery, hence it is always important to regularly audit your webpage with trusted seo analyzer tools.
This is because SEO ranking is likely controlled by some complex algorithms, making the exact methodology hard to pin down. We can only make educated guesses as to what can affect the SEO ranking of your page.
Quantity of Traffic
The more traffic that your website generates, the higher the chance that it will rank highly in SEO. This is because the more internet users click on your webpage, the higher the chance that your webpage is offering some information or service that is in demand.
For example, there might be a popular search engine question titled, "How to plant carrots."
If a lot of internet users who type in this question end up clicking onto your website, it suggests that your website answers this question thoroughly, perhaps by providing tips that prove to be really beneficial to would-be carrot growers.
This will then allow your website to rank higher in search results.
Quality of Traffic
Besides just being able to generate traffic into your website, another important factor in determining SEO ranking is the quality of traffic.
Let me explain.
Just because you have a lot of clicks onto your website doesn't necessarily mean that it's generating real human interest.
Nowadays, you can find plenty of websites that offer "robots" (usually referred to simply as "bots") that boost traffic to your webpage artificially. Bots can also be used to generate huge amounts of likes and comments on social media. However, the traffic generated is non-human and non-organic.
Essentially, they're worthless.
In these cases, Google has a way of detecting artificial traffic and filtering out these websites from being ranked highly in search results.
Guide to SEO: 4 Ways To Improve Your Website SEO Ranking
Correct Use of Your Keywords Selections
One of the most important ways to improve your SEO rankings is to use correct on-page strategy select the right keywords and using them generously in your web copies.
Let's say that you have a fitness blog that shares useful information about fitness and health. You want people who are searching for fitness materials to click onto your website.
How do you ensure that the people who are looking for your services manage to find your website?
This is where keywords come in.
When people search for something on Google, they're most likely going to type in one or two keywords (instead of whole sentences).
Hence, it is very important that you use the right keywords in your copywriting so that those keywords correspond to what people are searching for.
If you operate a fitness blog, keywords such as "healthy lifestyle", "working out", and "nutrition" should be included, and repeatedly used, in any blog articles.
Providing Concise, Useful Information
Think about the last time you did a Google search and clicked onto a webpage.
How long did you spend reading it? Chances are, not very long.
Internet users have a short attention span, and when they're searching for something on Google, they want to get what they're looking for – fast.
For example, if someone is searching for "how to use a screwdriver", they would want to get all the relevant information within a few minutes (or a few seconds).
Hence, if your webpage answers this question in concise, bullet-point style content, it is more likely to be well-received by internet users.
It's a bonus if you include relevant pictures or videos that correspond to your niche content. This style of copywriting would likely make your website rank more highly in search results.
High Levels of Readability
When people read an article online, they're most receptive to writing that has a friendly, conversational tone and that isn't jargon-heavy.
People rarely want to read an article that reads like an academic work. They want articles that are simple and highly readable.
This means that when you're breaking down a complex subject, you need to be mindful to do so in a way that is accessible to everyone.
Avoid having more than a few lines in each paragraph, and make generous use of subheadings so that readers can easily follow your flow of thought.
This will help earn your website a higher SEO ranking.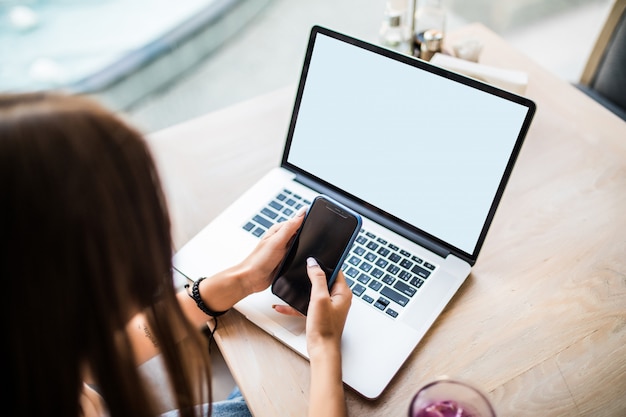 Creating High-Quality Content
Some businesses make the mistake of thinking that generating traffic to their webpage is all about creating more and more content.
Having content on your website is good, but if all the content is of low quality, it isn't likely to rank highly in search results.
Internet users prefer to read content that is written and edited well and that can hook their attention from start to finish. If the content isn't compelling, they won't stick around very long.
The Google algorithms are also said to have a magical way of telling whether a content is of high quality and prioritizing them in search result rankings.
Why Is SEO Important For Digital Marketing?
As we have seen, SEO is important for digital marketing because it can generate traffic to your website and create sales.
You want to be able to game the system and increase your ranking on search results so that you have an edge over your competitors.
Therefore, it is worth investing time and energy into making sure that the content that you create is as SEO-friendly as possible.
Make sure you have the right keywords and use them frequently in your articles. Provide concise, useful information and never compromise on quality.
The best thing about getting it right is that being ranked highly in search results is like a positive feedback loop.
The better your website ranks, the more traffic you generate; the more traffic you generate, the better your website ranks.
Thus, it is not impossible to always stay at the top of rankings once you get there. This, of course, would be any digital marketer's dream.
Conclusion
Having read this article, you should now be aware of what SEO is, and why it is important.
If you don't have any website content yet, the best thing to do is to start!
You're sure to get better as you go along.
One Search Pro provides SEO expertise to help your business go further online.
We are the trusted digital marketing services provider that can help you with social media management, Facebook page management, and Google ads.
Contact One Search Pro today and begin your journey into digital marketing excellence!